Thursday, 9 April, 2015
---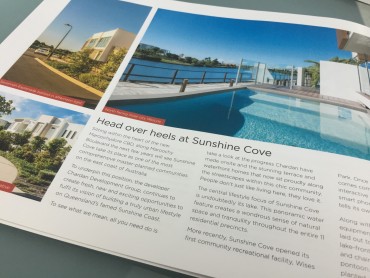 Sitting within the heart of the new Maroochydore CBD, along Maroochy Boulevard the next few years will see Sunshine Cove take its place as one of the most comprehensive master-planned communities on the east coast of Australia.
To underpin this position developer, the Chardan Development Group, continues to create fresh, new and exciting opportunities to fulfill its vision of building a truly urban lifestyle on Queensland's famed Sunshine Coast.
To see what we mean, all you need do is take a look at the progress Chardan have made onsite and the stunning terrace and waterfront homes that now sits proudly along the streetscapes within this chic community. People don't just like living here, they love it.
The central lifestyle focus of Sunshine Cove is undoubtedly its lake. This panoramic water feature creates a wondrous sense of natural space and tranquility throughout the entire 11 residential precincts.
More recently, Sunshine Cove opened its first community recreational facility, Wises Park. Once again this is no ordinary park. It comes complete with one of Australia's first interactive playgrounds. With the aid of a smart phone app, each piece of equipment tells its own story.
Along with its state of the art playground equipment, Wises Park has been purposely laid out to make the most of its picturesque, lake front location. Picnic shelters with tables and chairs, BBQ's overlook access to lakefront pontoon. Over 170 large trees have been planted which, in the seasons to come, will grow to provide even more shaded areas. Expansive grassed areas has been set aside for the usual fun stuff, like running around madly kicking footballs, however our park also includes a large sloping amphitheater to the waters edge.
Providing access to its western precincts, the construction of the Sunshine Cove Way Bridge will see the completion of the Sunshine Cove Way and Sunrise Drive loop. This construction has also precipitated the early release of the highly anticipated Mackenzie residential land precinct, which will feature stunning north facing direct waterfront allotments along with our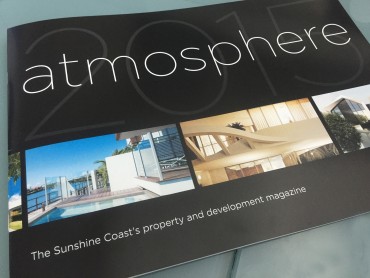 successful mix of terrace, laneway and park front residential allotments. After the recent success of the Savannah and Trinity Precinct (98% sold off the plan) it is expected that this new release will arouse even more attention due to position and variety of home sites.
In other news, construction of the Flinders Precinct has been finalised, which will see a very innovative and versatile product come to the market. A terrace styled home site that includes a commercial component. A concept that would be perfect for an investor or small business owner wanting a shop front attached to their freehold home.
That's innovative. That's Sunshine Cove.
Tags: Apartment Living, business, CBD, coast, development, maroochy boulevard, Maroochydore, master plan, opportunity, Queensland, Sunshine Cove, Sunshine Plaza, waterfront
---
Posted in Press Clippings